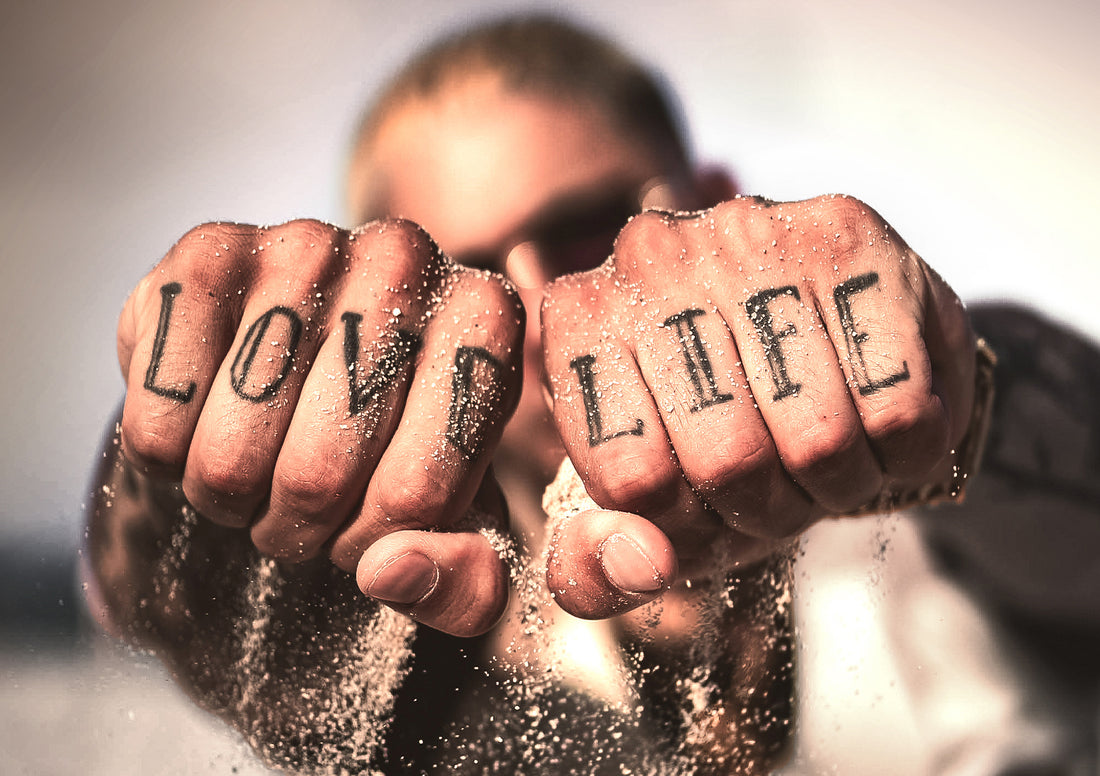 Bas here, and I'm absolutely thrilled to share the latest chapter of The Hideout Clothing journey with all of you! It's been a whirlwind of creativity, connections, and exciting revelations, and I can't wait to dive right into the heart of it.
Introducing: + Soul Collection
Fall has officially arrived, and we're welcoming it with open arms and a brand-new collection that's close to my heart: + Soul. When designing this capsule, we wanted to infuse positivity into every thread. It's about manifesting good vibes and all things wonderful, and you can experience it firsthand here. Picture earthy tones of jade, tans, and off-whites intertwined with pops of beaver fur orange for that extra kick. From versatile long pants to matching vests, tees, and bucket hats, every piece has been carefully curated to blend function, comfort, and style seamlessly. With details like suede-stitched circle pockets, removable ankle ropes, and reversible hats, we've poured our hearts into these designs. Our tees come in two base prints: one with the word "love" woven in different languages, symbolizing the merging of souls in love, and the second depicting a profound message about embracing peace over violence.
Trade Show Triumphs and Local Dreams
Our journey took us to the dazzling lights of Las Vegas for the Project trade show. The outcome? Exciting! We're elated to announce that several key stores have placed orders, meaning that very soon, you'll spot our latest pieces gracing local stores across the US. Your support is creating ripples, and I can't thank you enough for being a part of our story.
Europe Awaits: A Secret Unveiling
Hold onto your hats, because there's a grand surprise in the works! As a little hint, let's just say that the capital of fashion will soon be feeling The Hideout Clothing magic firsthand. A new chapter is about to unfold, and I'm beyond ecstatic to share it with you. Stay tuned for more hints and updates as developments continue!
A New Canvas: Website Revamp
Change is brewing, and it's not just in our designs. We've given our online home a fresh makeover, enhancing your browsing experience and making it even easier to immerse yourself in the world of THC. Head over to our revamped website and take a peek at the new look and feel. It's all about evolving with you, our incredible community, so your thoughts and feedback are most welcome.
As we continue to paint the canvas of The Hideout Clothing's journey, I want to extend my deepest gratitude to each and every one of you. You're the reason we're able to manifest dreams into reality and share our vision with the world.
Thank you for being a part of this incredible journey. Here's to fall's embrace, to secret-filled surprises, and to the soul-nourishing power of fashion!
With immense gratitude,
Bas
Co-Founder, THC