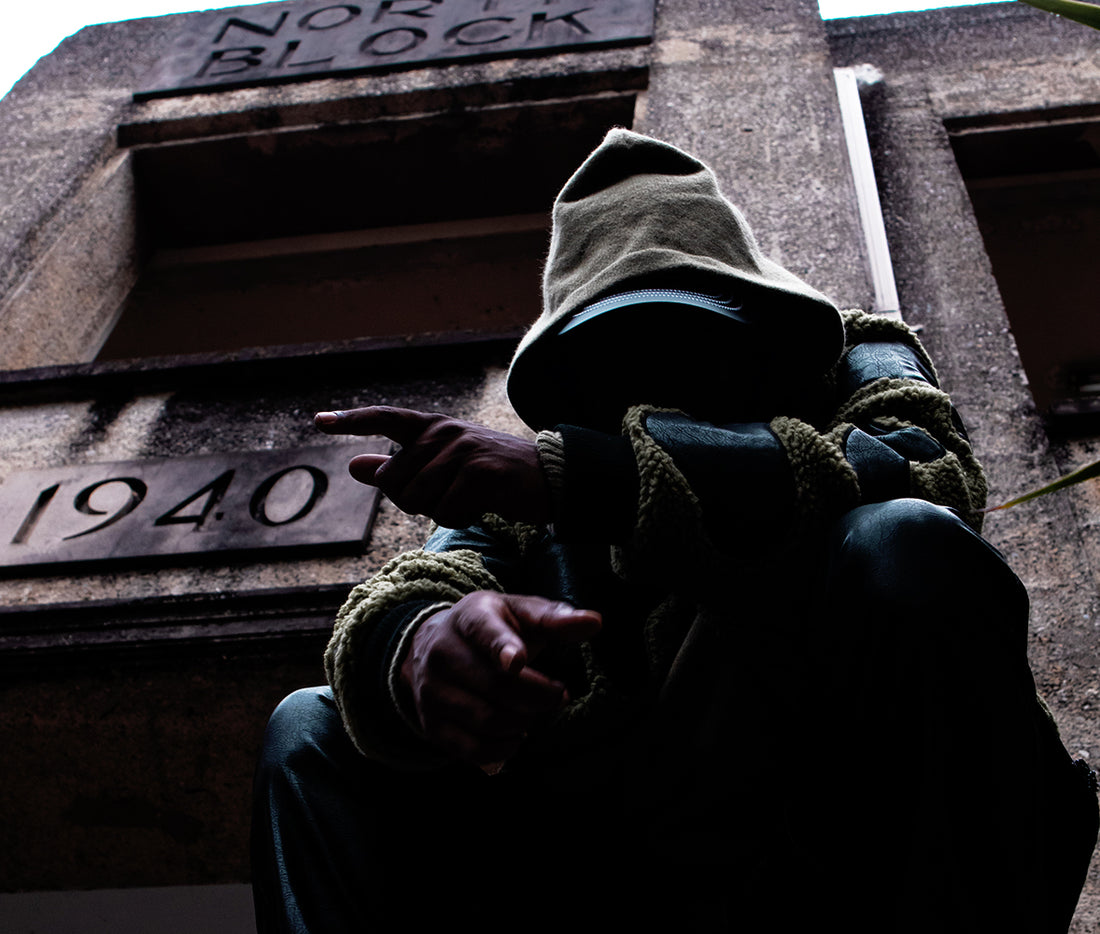 Bas here, the co-founder of THC - and I'm absolutely thrilled to share the latest chapter of The Hideout Clothing journey with all of you! It's been a whirlwind of creativity, connections, and exciting revelations, and I can't wait to dive right into the heart of it.
Power collection: A bold stroke of elegance
Drumroll, please! Our second fall collection, 'Power,' has officially hit the scene, and it's an absolute game-changer. Inspired by the Berlin spirit of sleek practicality and underground vibes, 'Power' combines strength, might, and force with an intense dash of coolness. Think darker tones, distressed edges, and charcoal finishes, all adorned with hints of red and olive tones. The showstopper? The bomber jacket - a blend of leather and sherpa, swivel clips, utility pockets, and a metal emblem that screams "badass villainous vibe." Our wool coats are perfect for fall's arrival, featuring leather pockets and oversized collars for added swagger. Plus, everyday wear hoodies, vintage-washed tees, dad hats, wax sleeveless hoodies, and loose-fit jeans to complete your 'Power' look. Explore the collection
here
.
Montmartre, Paris: rooftop soirée
In the heart of Montmartre during Paris Fashion Week, we had the pleasure of hosting a rooftop party full of beautiful people. Held on the final Friday of September, we transformed a picturesque rooftop into an immersive experience of good vibes and an unforgettable night. Thank you to everyone who came out and partied with us. Stay tuned for more THC events!
Designer insights: A visual symphony
Ever wondered what goes on inside the creative minds at THC? Well, so do we haha! We've added a brand-new feature to our website that gives you a peek behind the curtain. Check out our design sketches and collection moods; thanks to the artistic prowess of young illustrator Jacob Sooden (an up-and-coming talent from Central Saint Martin's College of Art in London) by turning our moods into pop art cartoons, offering a unique glimpse into our thought process.
Renovations?
Shhh... It's a secret, but we can't contain our excitement any longer! We've begun renovations on a big project taking place in the heart of Paris. We're not giving away too much, but let's just say something extraordinary is in the works. Stay tuned for more hints as we aim to unveil this exciting project.
Diplo rocks THC
The word is out! The legendary Diplo from Major Lazer was spotted wearing one of our pieces - the Lavender Mesh Ganzie String Vest. You can rock it too! Check out the piece
here
.
New Showroom Partnership
We're thrilled to announce our partnership with a well-established showroom headquartered in Los Angeles and New York. If you're in the fashion industry and want to get in touch or learn more about this exciting collaboration, feel free to reach out to us.
Thanks for being part of our incredible journey. Keep an eye on our website and social media channels for more surprises, events, and collections in the pipeline. As always, your support fuels our creativity, and we can't wait to share more with you.

With immense gratitude.
Love,
Bas